I was reading DOTCOM secrets a book by Russel Brunson, the CEO of ClickFunnels and here is what we've learned from it.  
The book had one chapter about the types of traffic that seemed interesting to me. In this article, I am going to talk about the overview of the topic and what's in it for you to understand.
As a business owner, understanding traffic is the most crucial part of any business. Regardless of the business, you are in, (you may be marketer, a restaurant owner or anyone who runs a business), it is one of the most important things for exponential growth.
 The biggest giants, like Apple, Amazon, and Google, understand the importance of Traffic and they have an army of extremely talented data analysts and data scientists working for them. They do it because they want to understand the traffic patterns and use that data to convert the traffic into paying customers. You have to do the same, but you don't necessarily have to hire a data analyst.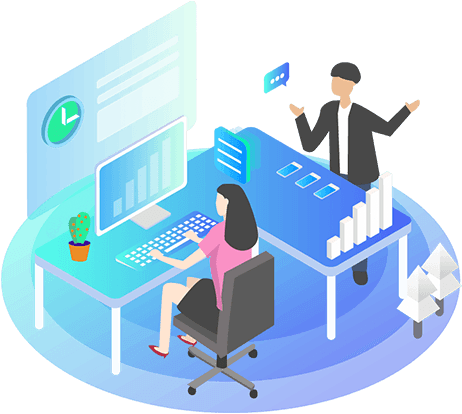 You can leverage data to grow your business and do exactly what they are doing at a fraction of the costs. How?
We will discuss it in just a moment but before that, we need to understand the three types of traffic:
Traffic you Don't Control

Traffic you Control

Traffic you own
What is Traffic you don't control?
The traffic you don't control are the audiences, who are not on your email list or followers. They are people who came to know about your presence for other mediums like:
  For e.g:- You came to know about an online clothing store from John, your friend. In this process, you don't have any control over the traffic.
Instagram Profile

Facebook Profile

Guest Blogs
What is Traffic you control?
It is the kind of traffic you get by running ads, be it Google Ads, Facebook Ads or promotion on other platforms. In this case, you don't own the traffic…the companies do. 
You are just leveraging their data to get traffic, but you control the people you target and the quantity of traffic by spending more or less. With proper testing and optimization, it can do wonders. But when you want more you have to spend more, and this is why you would want to convert this traffic into the traffic you own.
Simply put traffic you own, it's the best kind of traffic, these are the people who are on your email list or your followers, customers, etc. These are your loyal customers, they believe and trust your services and products.
You can send them an email, post any content and you will generate instant traffic. You don't have to do SEO or Paid ads. You are in charge of the whole distribution channel. You can sell to them easily because they understand your product/services. This is why building an email list is very crucial. Remember this: You get paid in direct proportion to the length of your email list.
If you are a business owner, a marketer or anyone who just wants to understand modern marketing concepts and funnels, the book DOTCOM SECRETS by Russel Brunson will tell you more about it. You can buy it from the link below.
As a business owner, your goal should be to convert the traffic you don't control and traffic you control into traffic you own. As I told you earlier, it is pretty easy to convert loyal customers, who are already interested in what you sell.
Now that you have understood the three types of traffic, I would like to tell you how to leverage other company's data and tools to understand your traffic.
How to leverage the free tools out there to analyze traffic!
Google Analytics: this is a very powerful tool provided by Google for free, it can help you better understand your customer, it tells you about customer behavior on your webpage, it tracks conversion and many more. Its pretty simple to use if you want to do it yourself.Google also provides training on how to use it. Create a Google Analytics account and install the tracking code below your header on the site.
Create a Google Analytics account here :
Amazon Pinpoint:  It is a tool provided by amazon Amazon Pinpoint's analytics tools helps you deepen your understanding of your customers. Not only that, but you can send marketing campaigns, get predictive customer engagement and many more. It is a bit sophisticated to use,  you need to have some knowledge or get through training to use this service but once you get over the learning curve you can use the data to make better future decisions for your business.
Create a Amazon Pinpoint account here :
Diib: It is one of the simplest analytics software out there. It connects to your Google Analytics account and gives you understandable reports about your traffic. The best thing about diib is that it offers you information on how to grow your traffic and how much revenue you can get by doing so. It is a free software that you can use today, though they have the option to upgrade the plan for better reports.
Create a Diib account here :
There are the best free tools we recommend you to use.
If you do want to invest some money into understanding your traffic you can use social media agencies which would offer you better pricing than hiring a data analyst. We kept this at last because we didn't want you to think that we are selling something to you because we are a social media marketing, though this could be a good option. Agencies get pretty good at what they are doing because they handle data every day.
You don't have to necessarily choose us, but if you consider this option we would be glad to help you. We offer free calls with a consultation. If you consider working with us, fill in your data in the form below and we will contact you with a free consultation of 15 minutes.
Talking about options that cost you money… I would highly recommend you to read this book if you want to understand traffic better. The book is well suited for you if you are a  business owner, a marketer or someone who wants to understand modern marketing concepts and funnels. The DOTCOM SECRETS by Russel Brunson is a really good book that you can read. You can buy it from the link below.